published on:
Thursday, 01 October 2020
This year's Sauvignon Blanc Report convened by Winemag.co.za and sponsored by multinational financial services company Prescient is now out.
There were 115 entries in total and wines were judged across three sub-categories, these being 1). Unwooded; 2). Wooded and 3). Sauvignon Blanc-Semillon blends.
The Top 10 wines in each cases are as follows: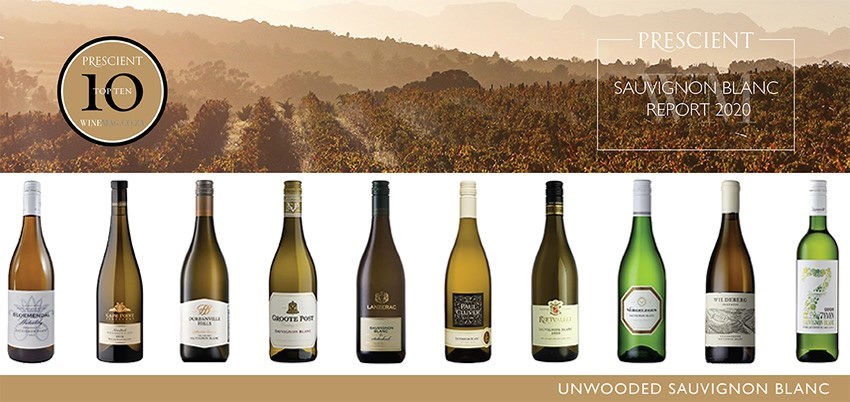 Unwooded Sauvignon Blanc
Bloemendal Waterlily 2019
Cape Point Vineyards Noordhoek 2019
Durbanville Hills Collectors Reserve The Cape Mist 2019
Groote Post 2020
Lanzerac 2019
Paul Cluver 2019
Rietvallei 2020
Vergelegen 2020
Wilderberg Terroirs 2019
Zevenwacht 7even 2020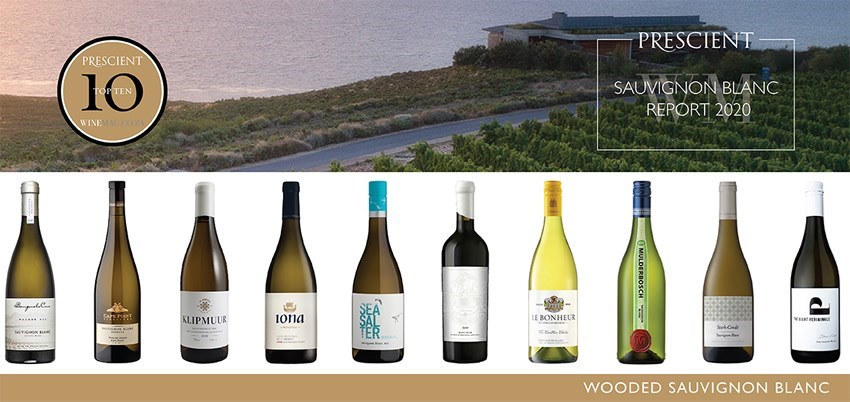 Wooded Sauvignon Blanc
Benguela Cove Estate 2019
Cape Point Vineyards Reserve 2019
DA Hanekom Familie Wyne Klipmuur 2018
Groote Post Seasalter 2020
Iona Elgin Highlands Wild Ferment 2019
Le Bonheur Blanc Fumé 2019
Le Bonheur The Weather Blocks 2020
Mulderbosch 2019
Stark-Condé Round Mountain 2019
The Giant Periwinkle Blanc Fumé 2019
Sauvignon Blanc-Semillon Blends
Brunia White 2018
Constantia Glen TWO 2019
Delaire Graff White Reserve 2018
Durbanville Hills The Tangram 2019
Flagstone Treaty Tree 2018
Iona One Man Band White 2017
Lanzerac Keldermeester Versameling Bergstroom 2017
Shannon Vineyards Capall Bán 2017
Tokara Director's Reserve White 2017
Vergelegen G.V.B White 2018

"Sauvignon Blanc deserves to be taken seriously," says Christian Eedes, Winemag.co.za editor and panel chairman. "Producers are fond of it as it sells quickly and punters love drinking – it has great refreshment value and pairs well with a wide range of foods. It's South Africa's fourth most planted variety and the area under vineyard has in fact increased in the last decade despite an industry that is generally in decline. What's particularly pleasing to see is the growing sophistication and balance that the best examples show – neither overtly green nor extravagantly forceful".
To read more, go to Winemag.co.za.
To read the report in full, including key findings, tasting notes for the top wines, buyers guide and scores on the 100-point quality scale for all wines entered.
Join the conversation on Twitter: @Winemag #SauvignonBlancReport #Top10
Wines are available for online purchase via boutique wine retailer Dry Dock Liquors